A good deal on today's meal
Gearing up for the weekend? Whether you're getting ready for a football game or preparing for an adventure, Broulim's should be on your list of places to stop at. Come in today and grab a Fried Chicken meal for just $4.99! Two piece (thigh/leg or breast/wing), two sides, roll, and 24 oz. fountain drink. Wow that's a great deal!
Fried Chicken Meal $4.99 / Two pieces (thigh/leg or breast/wing), two sides, roll & 24 oz. fountain drink
---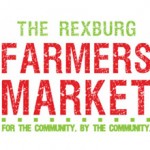 Rexburg Farmers Market
Only a little bit longer on peaches! The O'Henrys are on and ready to can or freeze, or just eat. HoneyCrisp apples are in along with several other variety of apples.
This is spirit week at the Farmers Market, so don your favorite school colors from any school and show your spirit! We will be sporting our "hometown colors" as well so you'll fit right in!
Potatoes are growing and getting bigger! We will also have a variety of pumpkins, squash (both summer & winter varieties), a few more watermelon, pluots, plums, white peaches, tomatoes, variety of peppers–sweet & hot, tomatillos, onions, beets, carrots, green beans, and loads more. Come and check it out before the Madison Homecoming game!