A good deal on today's meal
You know that when even the name of the Dealio is a mouthful it's going to be a good meal. Today at Blister's BBQ you can get the Green Pork Chili Cheese Fries for just $3.50, or you can get the Loaded Blister's Dog for $2.50 (a Nathan's hot dog wrapped in 2 slices of bacon, loaded with your choice of onions, lettuce, tomatoes, cheese and sour kraut).
$3.50 – Green Pork Chili Cheese Fries
$2.50 – Loaded Blister's Dog
---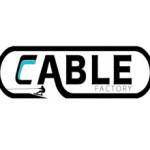 Cable Factory: 66% off Rates Monday and Tuesday
This is one of the most unique parks not only in Rexburg, but in the entire country. In fact, The Cable Factory is the first snowboard cable park in the U.S. Today and tomorrow they're dropping their regular rate down to just $5/hour. It couldn't be easier or cheaper to get your grind on.
More information at RexburgCableFactory.com