A good deal on today's meal
Someday I'm going to find out the story of Gator Jack, and how he learned to make such good sandwiches. That will have to wait though, because today I'm going to be too occupied enjoying the Dealio they're offering today:
Buy any combo get any sandwich or burger free (equal or lesser value)
Monkey Bread $2
Free drinks with every sandwich or burger purchased after 5pm
---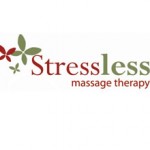 Stressless Massages – $35 For 1-Hour Massage Gift Cards
Our Dealios are often focused on our bellies & tastebuds, but we like our other extremities pampered too. At Stress Less Massage Therapy they will do just that. Whether you need the perfect gift or need to have the stress of the season melted away contact them to schedule your appointment.
Dealio valid through December 14th
Phone- 208.270.2351
Email- stressless.rexburg@gmail.com
Location – In between Family Dollar & Michellin Tires on 2nd East