A good deal on today's meal
How's that for an acronym? The Dealio's longest running restaurant, Taco Time is back with their infamous Sweet Pork Burrito & other delicious Dealios.
BOGO Sweet Pork Burrito with Mexifry purchase

$1.50 Soft Flour Taco

$.99 Pumpkin Empanada

$1 Crisp Juan Burritos
---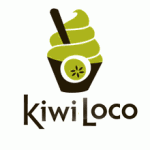 Kiwi Loco – Guess Your Creation's Weight & It's Free
The relationship between an artist and his work is a special one, so this should be a give-a-way for Kiwi Loco connoisseurs. Tell the cashier how much it weighs and if you're correct it's free!