A good deal on today's meal
Not only is making your custom yogurt fun, but Kiwi Loco makes sure their Dealios are fun too.
Today you can get your toppings for free! Fill up your yogurt, head over and pay for it, then go grab all your toppings. But a word of caution for any of you with dreams of swimming through a pool of unlimited cheese cake cubes, your toppings can't weigh more than the yogurt itself (or else you'll be charged for it). Enjoy!
---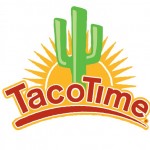 Taco Time – BOGO Chicken Ranchero (w/ MexiFry Purchase)
I know I've come to rely on this Dealio, and thankfully I can still get my fill. Taco Time is back with another round of delicious Dealios from South of the border.
BOGO Chicken Ranchero with Any Mexifry
$1.50 Soft Taco
$1 Crisp Juan
$1 Rasp. Emp.