A good deal on today's meal
It's spud harvest, and unless you're hard at work in the potato hills there's not too much happening this week. Kiwi Loco is here to fix that by giving everyone 14 and younger a free 5oz. cup of yogurt! They're also serving buy one get one free Hot Chocolate.
---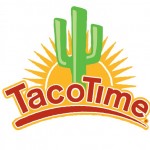 Buy One Sweet Pork Burrito & Mexi Fry, Get a Sweet Pork Burrito Free
For those of you who have come to rely on Taco Time's weekly Dealios, you can rest easy because they're back again with another slew of deliciousness.
BOGO Sweet Pork with mexifry, $1.50 Soft Flour, $.99 Crisp Bean Burrito, $.79 BV Cream Emp.