A good deal on today's meal
I can sense the feeling of panic rising up as you read this. Unfortunately it's true, Rexburg's beloved BRC's & Twisted Pretzels is closing. This weekend is your last chance to eat their delicious custard & pretzels, and they're offering a Dealio on all of it until it's gone.
All sandwiches $3 with $1 sides and $.75 drinks
Custard Scoops are $1
Thanks for all the memories, cavities and calories. You will be missed, BRC's.
---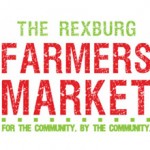 Harvest Festival – Last Night of the Rexburg Farmer's Market
As the days grow shorter, and the nights colder it means it's time to pack up the Rexburg Farmers Market for another season. But they're going out with a bang, with activities, live performances and special deals from the vendors.
Tonight from 4-8p come down for
Free pumpkin decorating for the kids
Live entertainment including: The Betty's and Jon Peter Lewis and the cast of Deep Love: A Ghostly Folk Opera.
Market Giveaways all Evening