A good deal on today's meal
If you do nothing else today, do your tastebuds a favor and introduce them to Blister's BBQ. They are serving their award winning Pork Green Chili for $2.50, and pulled pork sandwiches for $3.
Not only can you find this terrific restaurant in Rexburg, but also find them on Facebook for more deals and info about their food.
---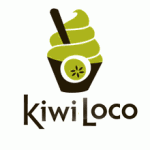 Back 2 School Party 40% off from 3-11pm. Win a $100.00 gift certificate
You are likely aware that many citizens of Rexburg have been hard at work these past couple weeks harvesting potatoes. Now that the cellars are full and it's time to get back to school, Kiwi Loco is having a party with 40% off all yogurt from 3-11pm. If that wasn't enough, they're also giving away a $100 gift card to a lucky visitor so head on in!