A good deal on today's meal
Arctic Circle in Idaho Falls has some delicious green chili they've cooked up and they can't wait to show it off. They're so proud of it, in fact, that today when you buy any Green Chili item, they will give you a free Green Chili Pork Burrito.
---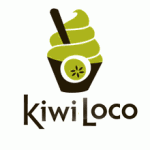 Kiwi Loco – Buy One Get One Free at both locations!
This terrific Dealio doesn't come around too often, especially with the convenience of two locations. Head into either Kiwi Loco in Idaho Falls because it's buy one, get one free yogurt all day!