A good deal on today's meal
It's 5 Buck Pizza's Birthday Party! And they're celebrating by giving away loads of free stuff. Here's the Dealio: you show up and they will give you a scratch card (so don't forget your penny) and you're guaranteed a prize! Free drinks, free pizza, free yogurt or anything else on the menu.  Their are 12 different possible things to win on the scratch cards so don't miss out. An added bonus, The Dealio will be there with a little table, so if you want to meet the guy responsible for all the extra change in your pocket come down and say 'hi'!
---
Applebee's Date Night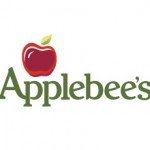 In case you didn't get enough free stuff at 5 Buck Pizza, you have another chance to get some free stuff at Applebee's tonight. Tonight is Karaoke Night from 9pm to 12am and if you have the guts to get up infront of everyone and sing they will reward you with a free appetizer. That is in addition to their regular Dealio of getting free round of chips and salsa & a drink.
With these two Dealios there are no excuses to not have a fantastic weekend, so enjoy!